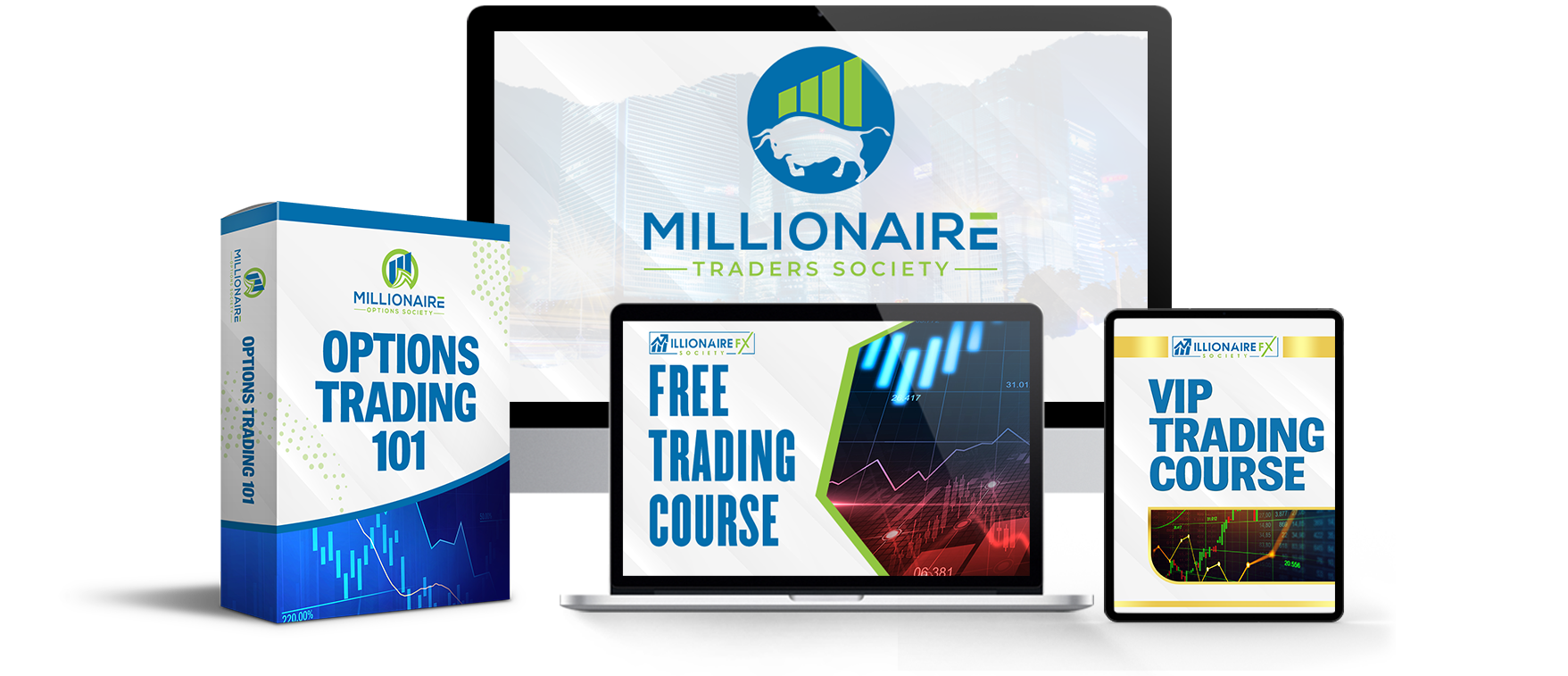 ARE YOU READY TO BECOME A TRADER? 
Trading can seem like another language to many and is very intimidating, if you are a complete beginner.
Millionaire Trader's Society has created a collection of courses to help traders from beginners through advanced. Whether, it's currencies (foreign exchange market aka FOREX), stock options, cryptocurrencies, indices & more!
Our proven strategies have helped hundreds of traders improve their skillsets and helped them achieve their desired goals.
Trading can be done full time or it can be conducted on a longer term basis. It's almost ideal for every schedule.
The rewards can be substantially lucrative and it is truly a journey that will help with so many other factors in life. Although, we cannot guarantee a winning career or experience, our team and Coach can put you down the right path so that you don't have to experience the hurdles that can be difficult to overcome.
We are a team of experienced traders, dedicated to your success. Your coach will guide you step-by-step to make sure you gain all the knowledge & confidence it takes to become an independent and successful trader.
Hi! My name is Jessica Ramos, and I'm an experienced trader and financial freedom mentor. I've been trading and teaching for four years now. Needless to say, I've learned plenty of tricks in the game. Now I'm putting my years of experience and proven trading track record to good use by teaching others how to trade! I've had the pleasure of helping thousands of students change their financial futures and find financial freedom by learning how to trade. My methods work for cryptocurrencies, forex, stock options, and more. 
I created this platform to make trading easy to understand. Trading doesn't have to be intimidating or confusing. It can be easy! My teaching methodologies are simple and straight to the point so that my students can focus on developing consistency and confidence, as traders.
With over 5,500 students and counting -- including students as young as 8 years old, and individuals enjoying their retirement -- my unique and effective teaching methods make it easy for absolutely anyone to understand trading, from ages 8 to 99!
I'm dedicated to my team's success, which is why my best-selling VIP Course has consistently created 5 to 7 figure traders for the past three years and counting. Now, I have been able to apply these techniques and focus on stock options and it has been going REALLY WELL!

September 2022, I have taken on the role as the Stock Options Educator for a trading company called Eaconomy. It has truly been a pleasure and the students have been great to work with. Eaconomy is an international company, available in over 50+ countries. At this time, I am promoting my Stock Options Education on this platform, as I have found it to be user friendly and great for all types of traders.

No matter where you are in your trading journey, I have options available that can work for everyone, including one-on-one mentorship and coaching. Feel free to email me a coachjess@millionairetraderssociety.com and let's talk about getting you started as a trader! 

If you are already convinced with the results we post on social media and ready to go, scroll down below and let's get this journey started!
-Coach Jess-